DevOps Dozen 2020 – Community Awards Honorees
Category 1 – Best DevOps Industry Implementation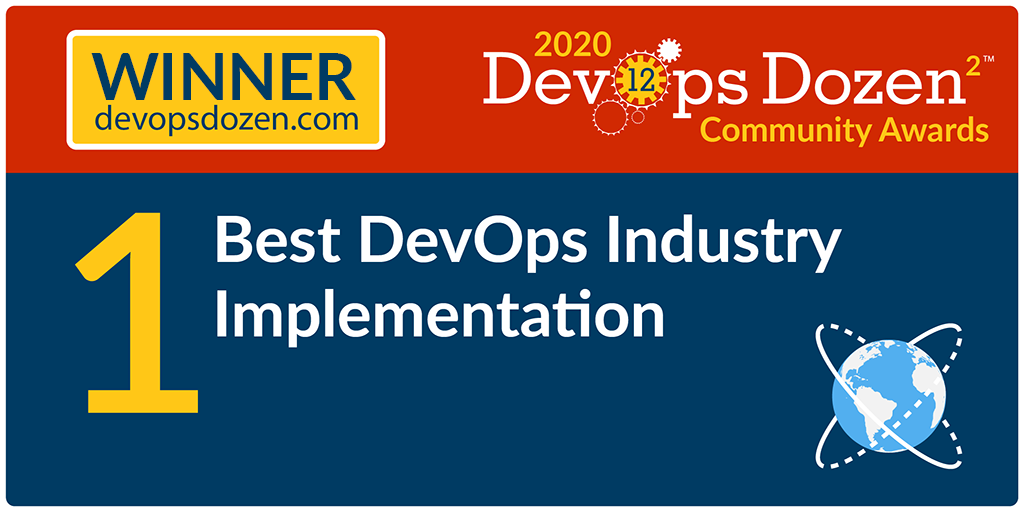 This award honors organizations that have successfully adopted and implemented DevOps principles and practices.
Lloyds Banking Group, the largest financial services organization in the UK, is the winner of the Best DevOps Industry Implementation award. Lloyds Banking Group has invested heavily in driving the adoption of Agile development and DevOps practices across its business to strategically modernize its digital service capabilities and align with customer expectations.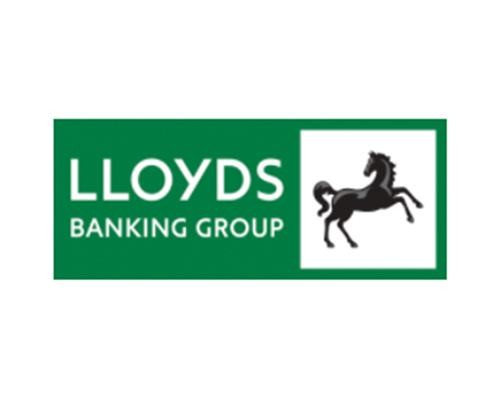 Category 2 – Best DevOps Survey/Analysis/Research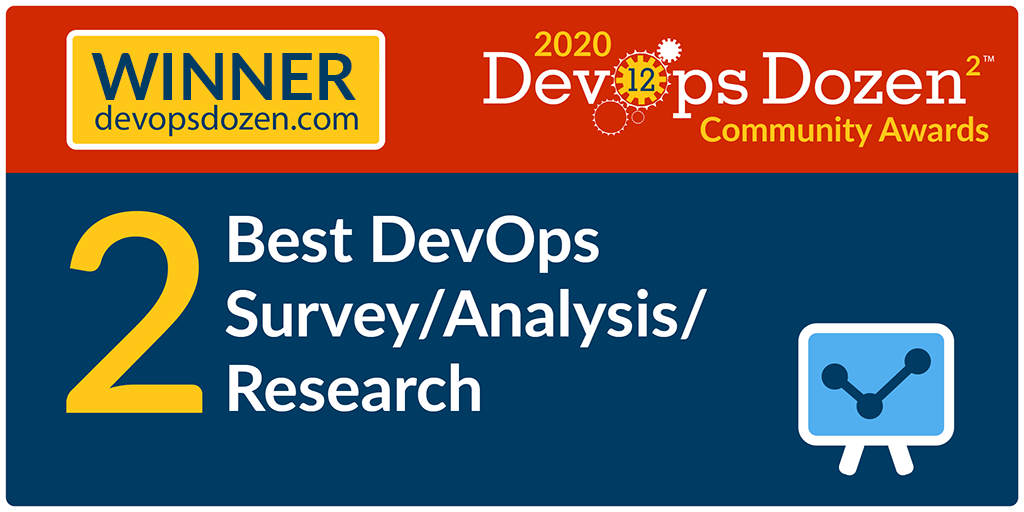 This award recognizes research that has significantly and positively impacted the DevOps community.
The Best DevOps Survey/Analysis/Research award goes to Puppet's 2020 State of DevOps Report. The report focuses on two areas that can help organizations scale their DevOps initiative: a platform approach to software delivery and applying DevOps principles to change management. It is the ninth year in a row that Puppet produces a State of DevOps Report. It is the longest-running and most widely referenced DevOps research in the industry.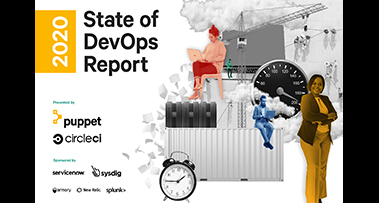 Category 3 – Best DevOps Related Video Series (Video)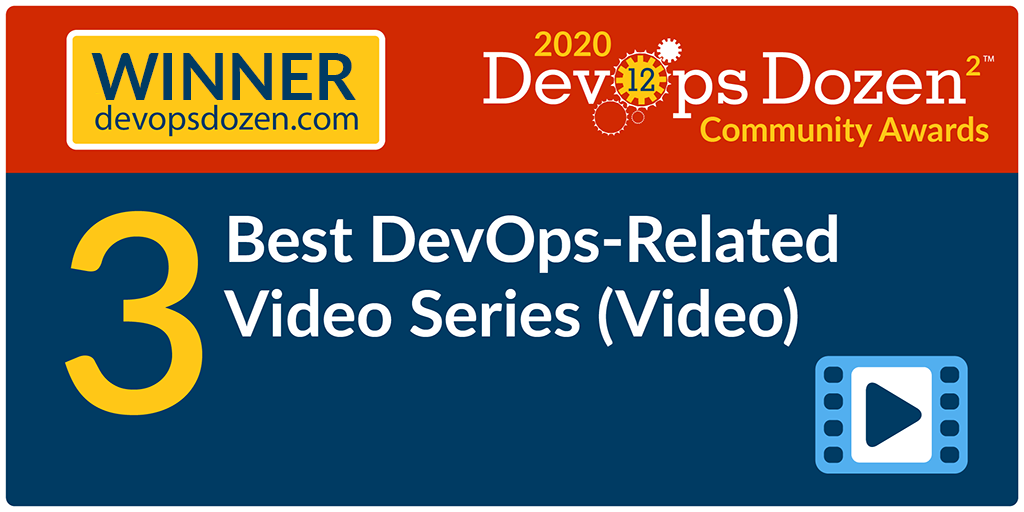 This category highlights the most entertaining, educational and inspirational DevOps video series—those with the most engaging and highest-quality content.
The Best DevOps Related Video Series is DevOps Unbound, a bi-weekly video series that focuses on DevOps, automation, CI/CD and testing. Top industry leaders join the series to explore the challenges and issues that software delivery and IT teams face on a daily basis.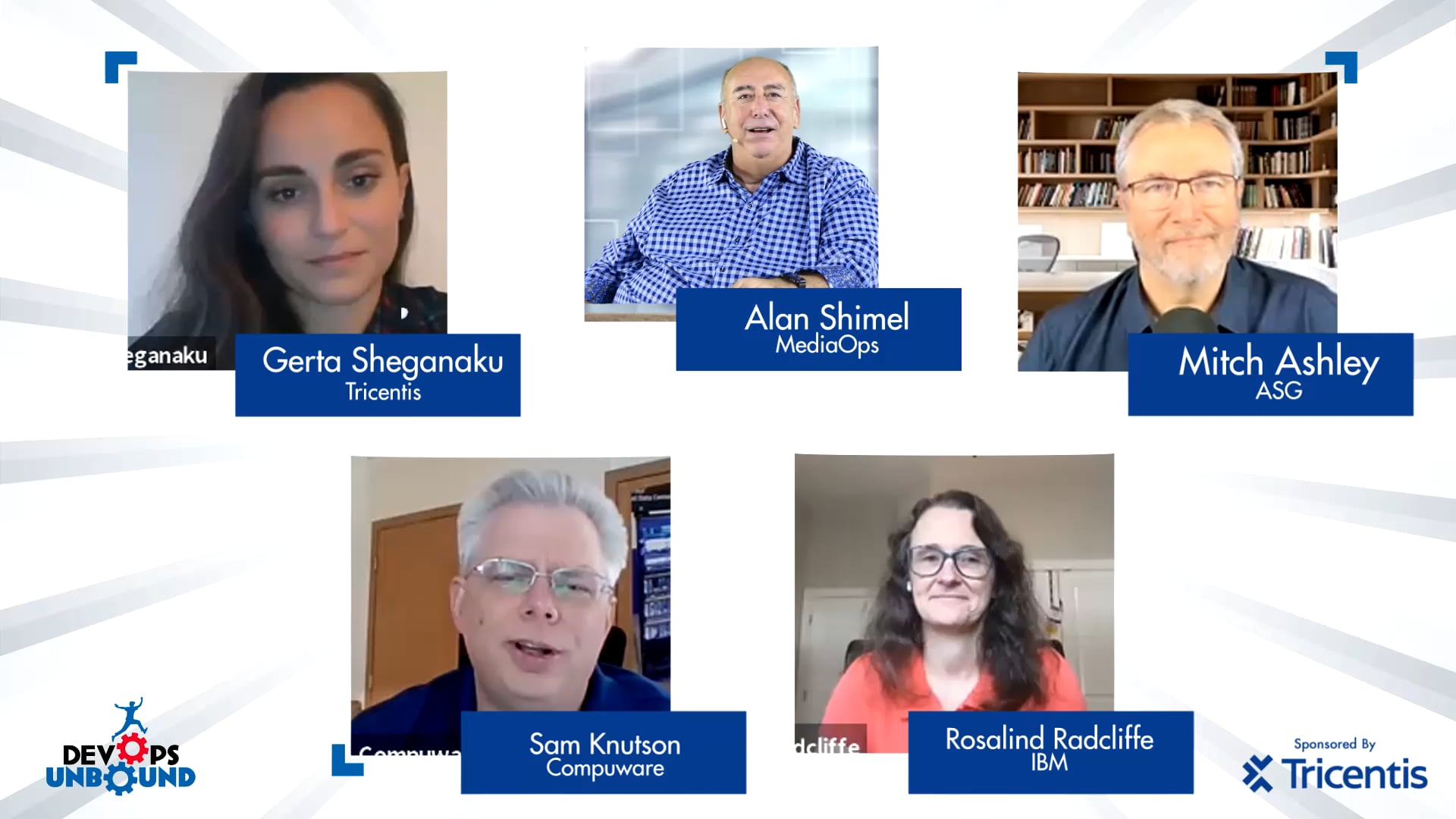 Category 4 – Best DevOps Related Podcast Series (Audio Only)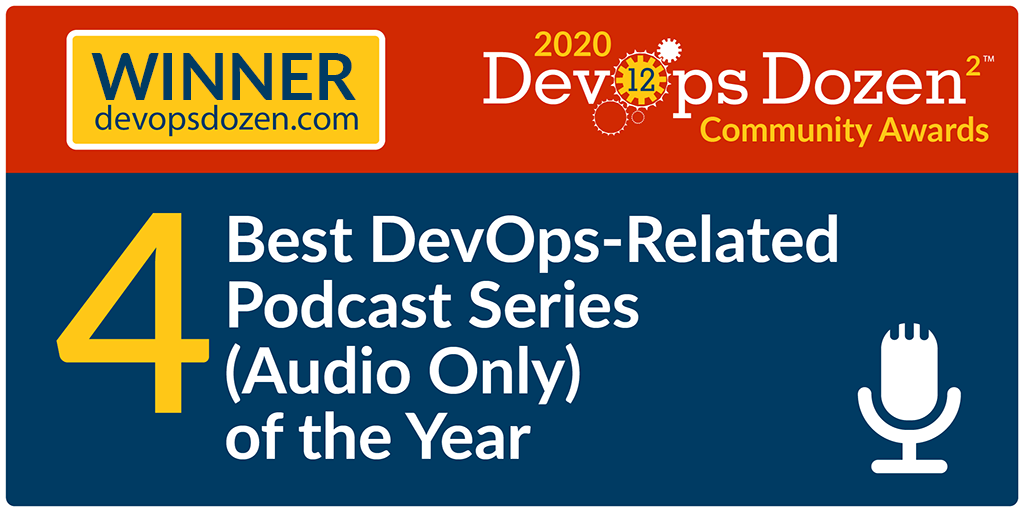 Which is your favorite DevOps Chat from this year? Check out our lineup of 2020 DevOps Chats, focusing on a multitude of topics from CI/CD and testing to DevSecOps, Kubernetes, containers and more.
The Modern Mainframe: Building a Better Software Delivery Platform is the Best DevOps Related Podcast Series. The Modern Mainframe is a podcast by Compuware that explores mainframe modernization and how to transform mainframe culture, processes and tools with DevOps to help your business compete in a digital age. Building a Better Software Delivery Platform is episode 9 of the podcast, featuring Compuware DevOps Architect Rick Slade.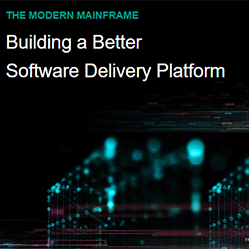 Category 5 – Best DevOps Book / eBook of the Year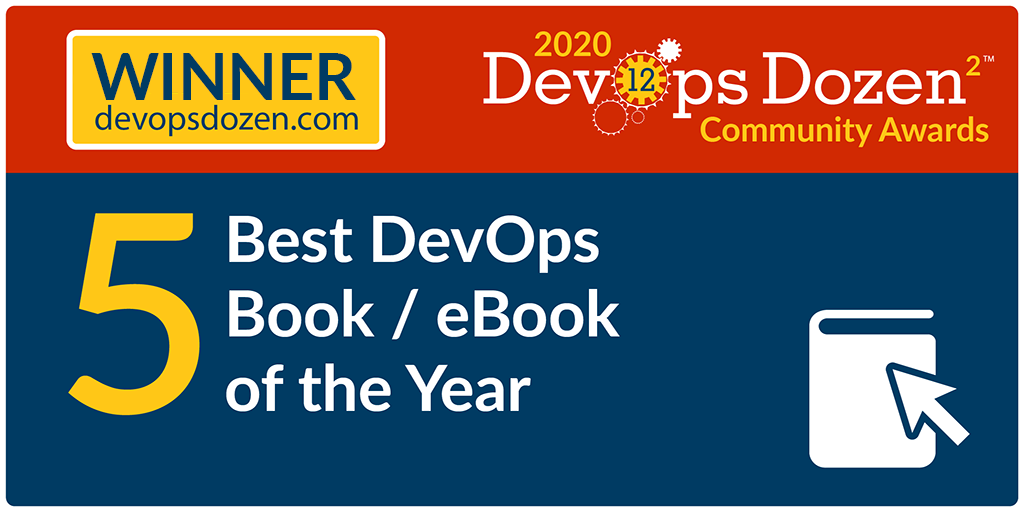 Each year sees a plethora of well-crafted DevOps-related books and ebooks. This category highlights the most popular and best read of the year.
Standing On Shoulders: A Leader's Guide to Digital Transformation by Jack Maher and Carmen DeArdo is the Best DevOps Books / eBook of the Year. This must-read provides leaders with practical, actionable information about the breadth of Agile, Lean and DevOps topics that are generally dealt with individually; and explains how each of these are necessary but alone are not sufficient to avoid market disruption of your business. The authors focus on how to build an employee and customer-obsessed culture with an organizational structure that drives speed and efficiency, while leveraging technology to enable speed to value that is faster, safer, better and cheaper.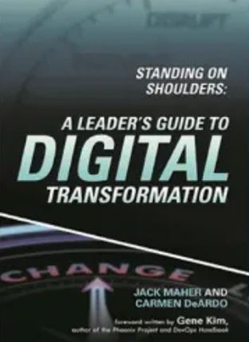 Category 6 – Top DevOps Evangelist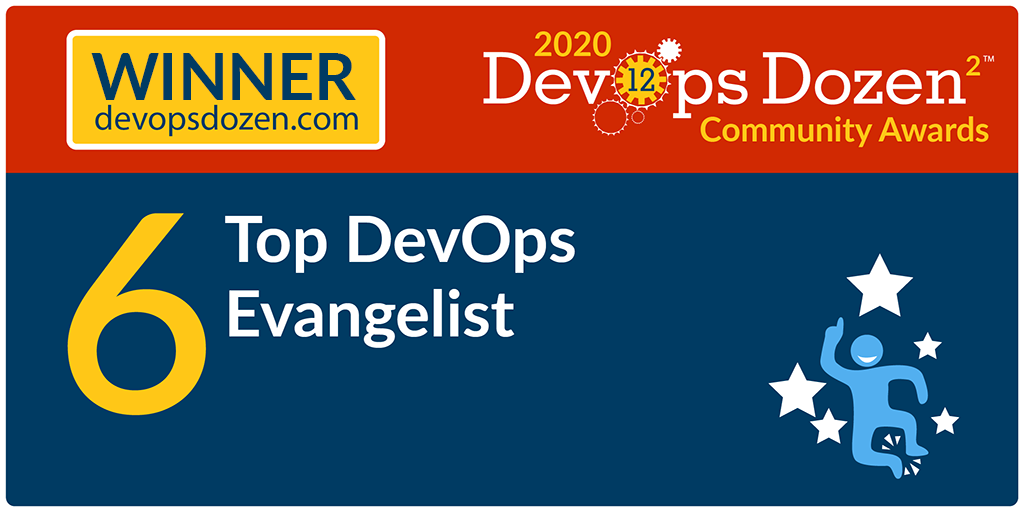 This category is one of our favorites. There are so many great evangelists who spread the DevOps gospel, and we want to know who does it best. Nominees can work within the DevOps space or outside of it. This should be a really competitive category.
The Top DevOps Evangelist award goes to Helen Beal, chief ambassador at DevOps Institute. Helen is a well-known DevOps evangelist leading the DevOps Institute Ambassador program's efforts to provide broad-based thought leadership and localization. She is an analyst at Accelerated Strategies Group and an editor at InfoQ. Recently, Helen has been working with a group of ambassadors to develop a new, online DevOps Capability Assessment (DOCA), launching in 2021. Taking on strategic advisor roles with Plutora and Moogsoft has given her the opportunity to dive deep into value stream thinking and observability. She is the host of Day-to-Day DevOps, a BrightTalk series that focuses on topics ranging from neuroscience, to ChatOps, to AIOps and everything DevOps related.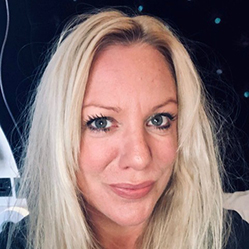 Category 7 – Best DevOps Transformation (Non-Vendor)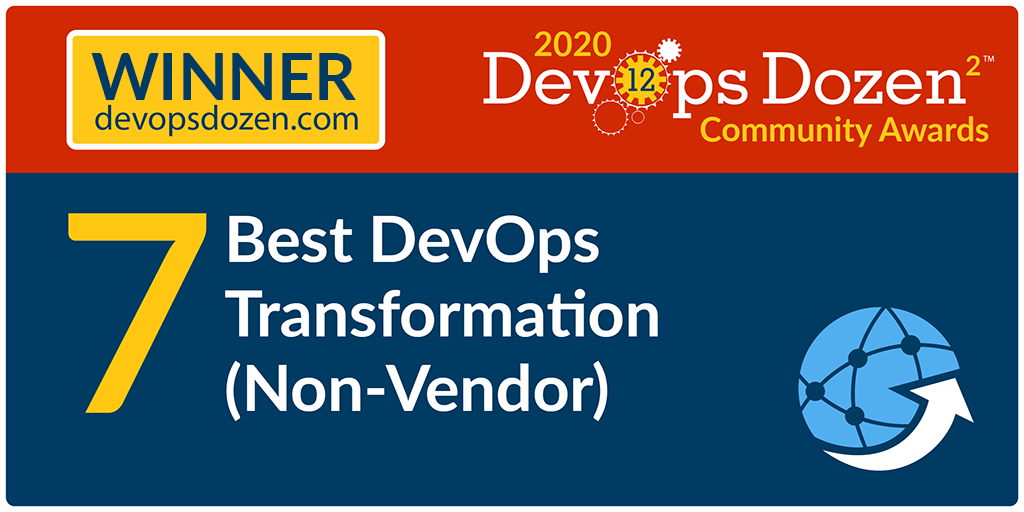 In a year in which digital transformation became a must-have for survival, which organizations stood out in their efforts to transform their business through DevOps?
The winner of the Best DevOps Transformation award is Fidelity Investments, a financial services company that supports financial institutions with innovative investment and technology solutions to grow their businesses. Fidelity's embrace of cloud-based platforms has yielded tangible improvements, such as better operational resiliency.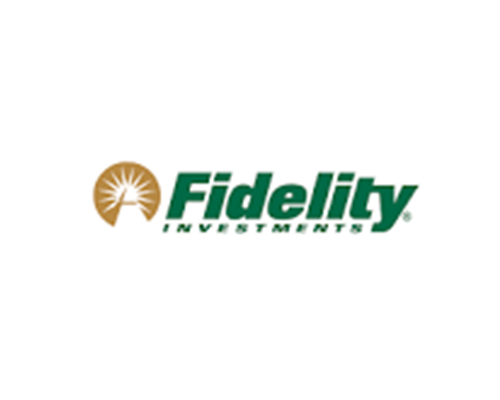 Category 8 – Best DevOps Virtual Event of the Year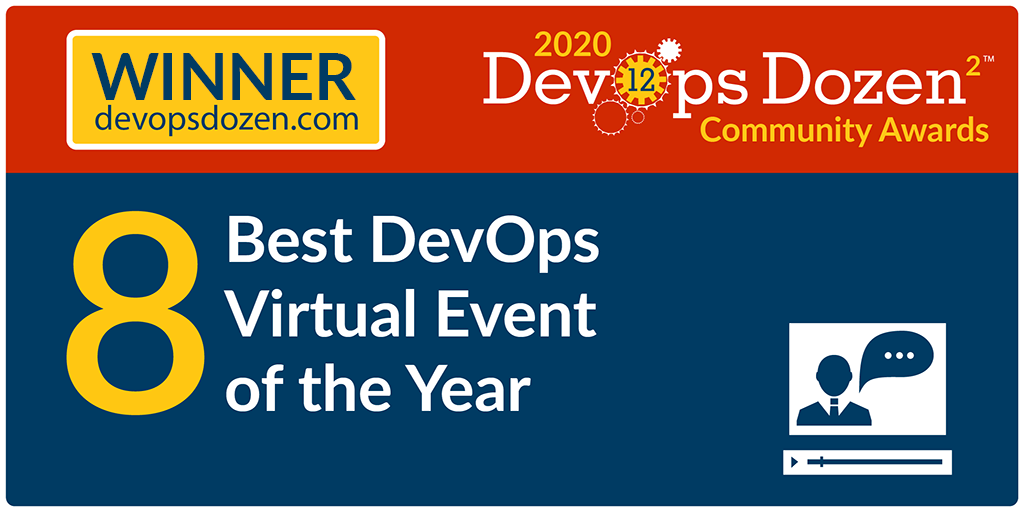 COVID-19 has changed the game when it comes to hosting events. In 2020, virtual events have become the new norm, reaching a global audience while everyone stays safe at home. Which DevOps virtual event stands out from the others?
The DevOps Dozen award for the Best DevOps Virtual Event of the Year goes to DevOps World 2020. The virtual event, featuring more than 100 business and technical breakout sessions, focused on how DevOps is transforming the world of software delivery and how businesses are adapting their ways of thinking during the COVID-19 pandemic. Top industry leaders discussed where DevOps is headed and how the audience can best leverage advanced practices to succeed in the future.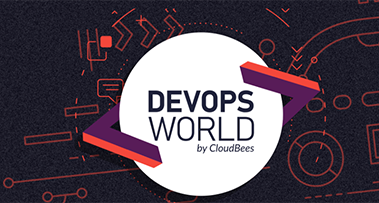 Category 9 – Most Innovative DevOps Open Source Project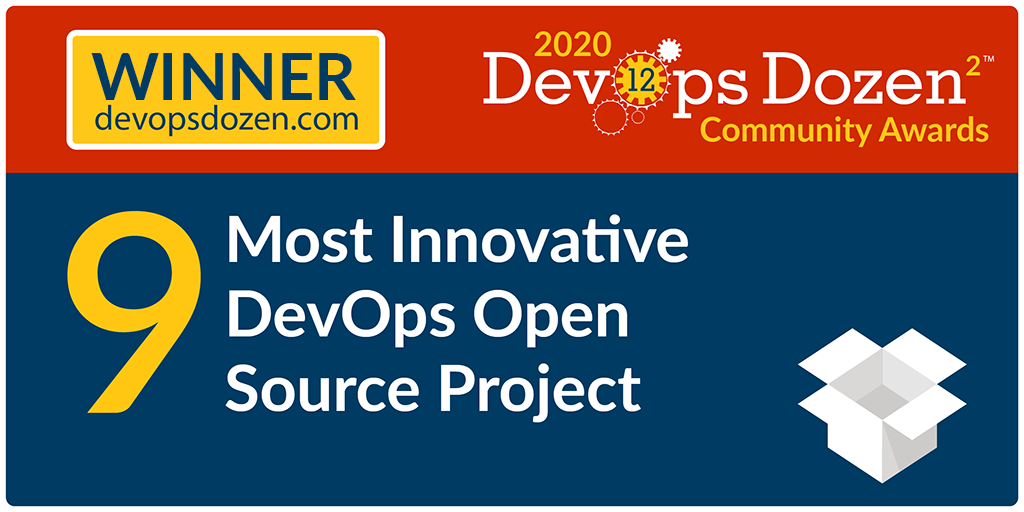 Open source projects are meant to promote innovation and increase efficiency, velocity and quality. While there are many great open source projects out there, the best ones are those that create a community of people who work on and with the technology and support each other.
Grafana Loki was chosen as the Most Innovative DevOps Open Source Project. Loki is a horizontally-scalable, highly-available, multi-tenant log aggregation system inspired by Prometheus.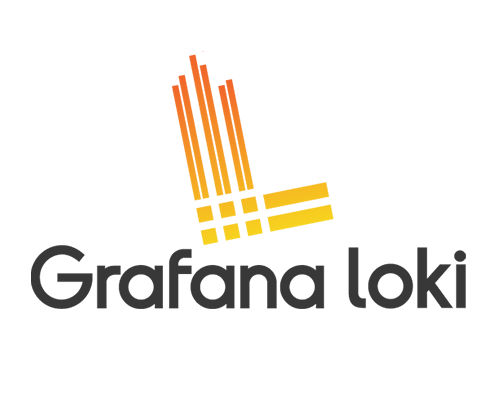 Category 10 – DevOps Executive of the Year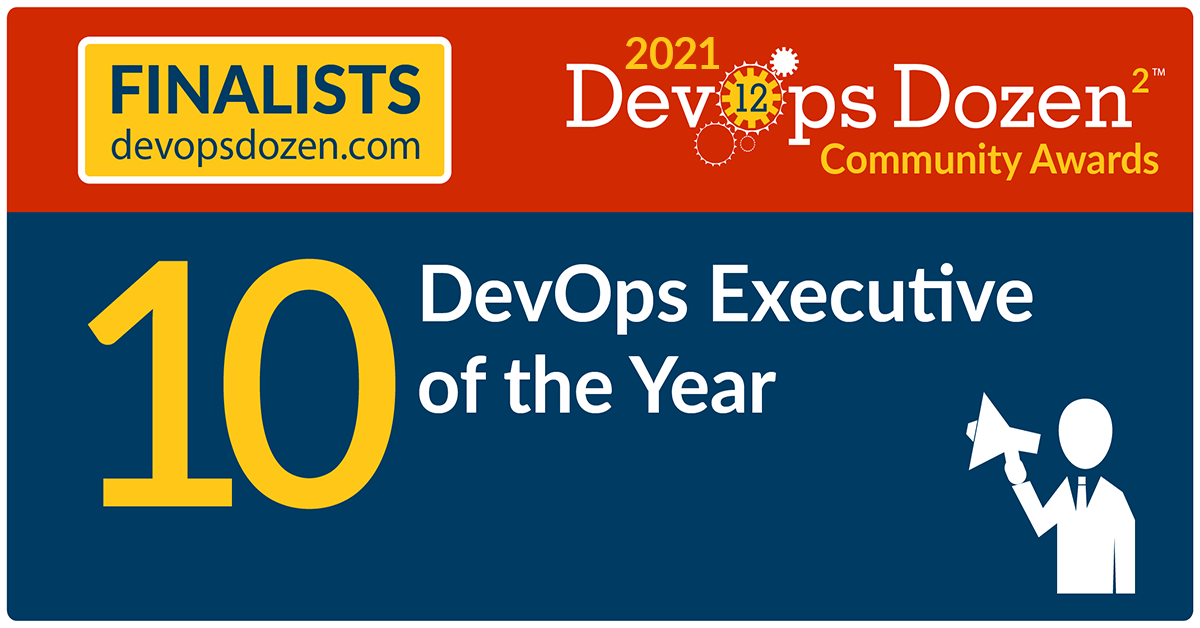 This category celebrates excellence among DevOps leaders at the C-suite (or equivalent) levels.
The DevOps Executive of the Year is GitLab CEO and Co-Founder Sid Sijbrandij. Sid's career path has been anything but traditional. He saw the first Ruby code in 2007 and loved it so much that he taught himself how to program. It was during his time as a Ruby programmer that he first encountered GitLab, and quickly discovered his passion for open source.
In 2012, he helped commercialize GitLab, and by 2015, he led the company through Y-Combinator's Winter 2015 batch. Under his leadership, the company has experienced 50x growth in the last five years, expanded from nine to more than 1,300 remote team members across 65+ countries and regions and is now valued at $2.75 billion. A champion of the open source community and a pioneer in scaling remote organizations, Sid is altering conventional wisdom on DevOps practice.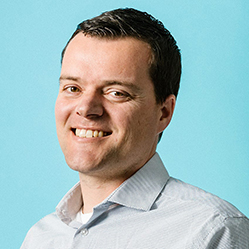 Category 11 – Best DevOps Presentation of the Year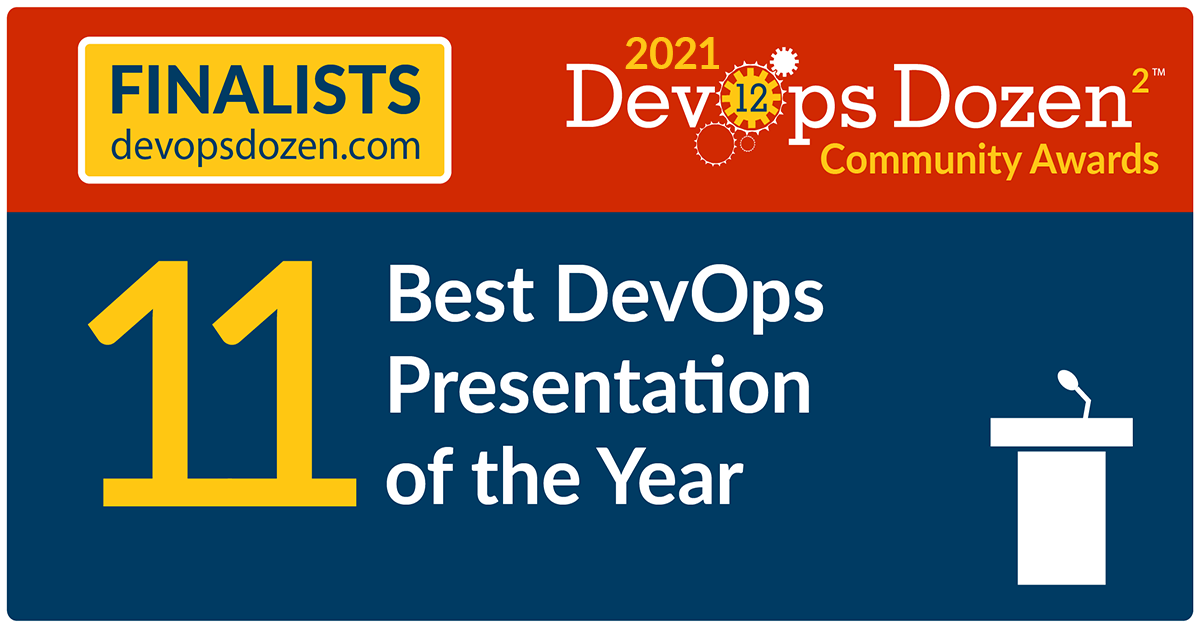 This category recognizes the best DevOps-themed presentation from the many (virtual) conferences during the year.
On Ramp to Open DevOps for Mainframe by George DeCandio, chief technology officer of the Mainframe Software Division at Broadcom, is the winner of the Best DevOps Presentation of the Year award. In this keynote presentation, George DeCandio explained what you need to adopt an open strategy and how you can integrate with existing DevOps tools such as Git and Jenkins, or into existing cross-platform CI/CD pipelines. George discussed how Zowe, OMP's first project devoted to the mainframe, is opening mainframe system commands, data sets and source libraries so you can integrate with tools that know nothing about mainframe.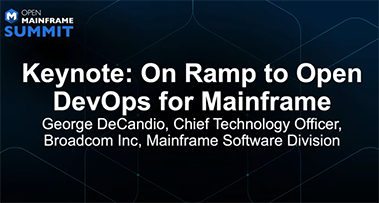 Category 12 – Best DevOps.com Article of the Year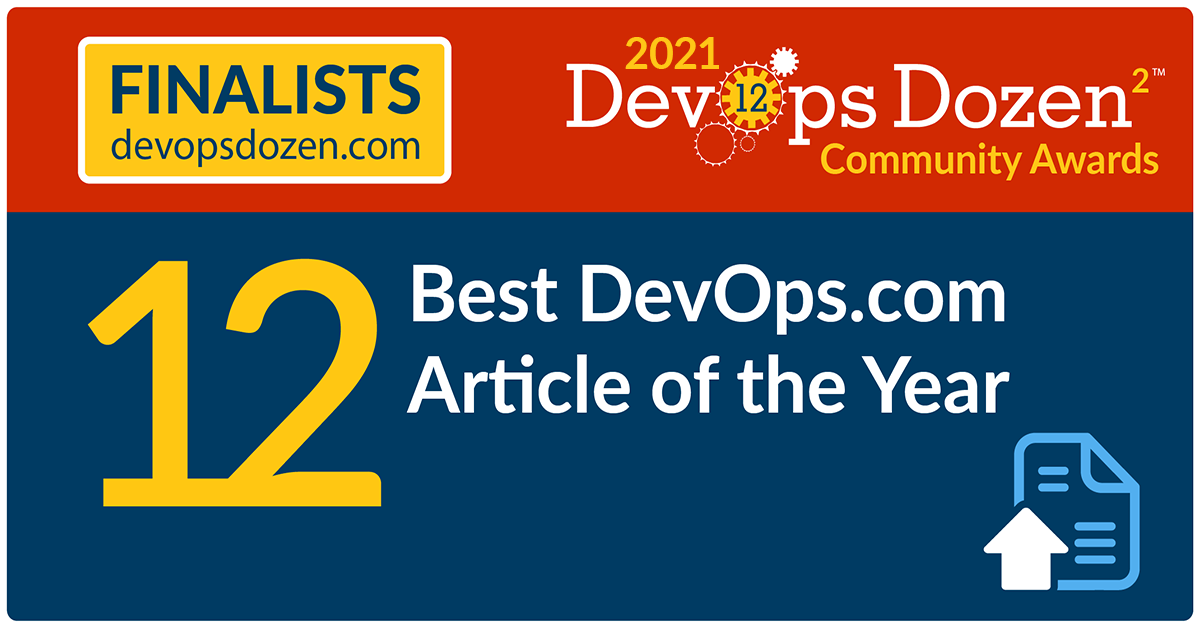 DevOps.com publishes multiple new articles every day. Which was the best article from 2020? Let us know so we can recognize the author.
How to Reduce Engineer Burnout During COVID-19 by Henry Jewkes, staff software engineer at Split, is the Best DevOps.com Article of the Year. Henry explains how to cope with burnout effectively as it becomes increasingly common during the COVID-19 pandemic.