DevOps Dozen 2021 – Community Award Honorees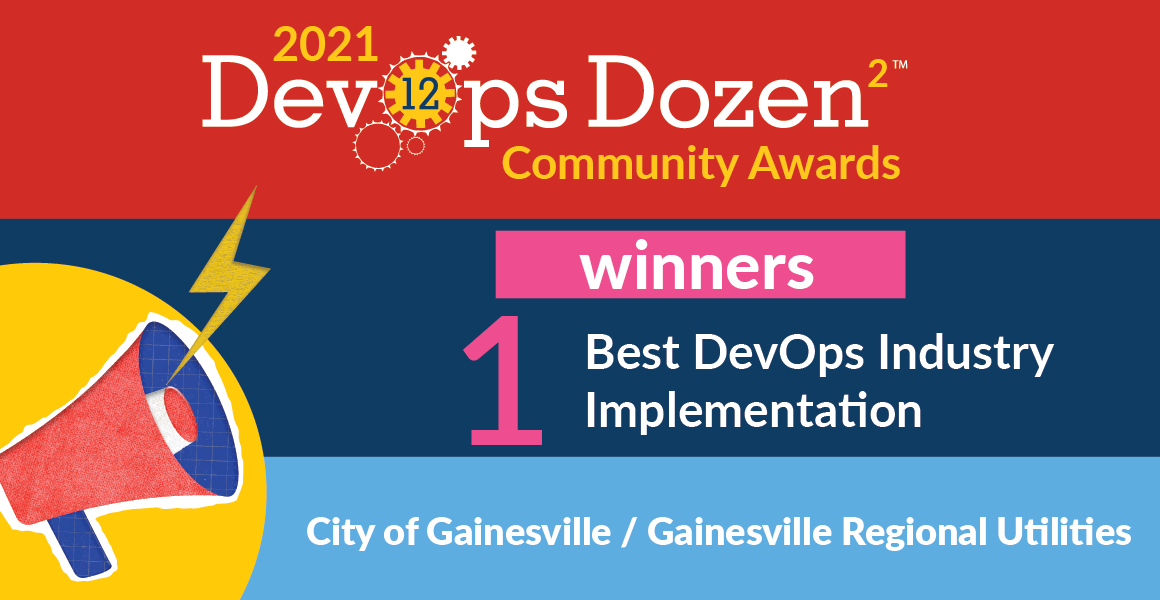 Category 1 – Best DevOps Industry Implementation
This category highlights the most entertaining, educational and inspirational DevOps video series—those with the most engaging and highest-quality content.
City of Gainesville / Gainesville Regional Utilities – This was a DevOps implementation within a local government IT department in Florida. Each internal team automated differently based on their needs. Network Services automated repetitive tasks and reduced administrative overhead by using shift left practices that allowed technicians to make decisions in the field. Application management embraced continuous testing, integration, delivery and deployment and now uses the "fail fast but succeed faster" mantra. The operations team uses a lean development system to create new workflows and automate routine tasks.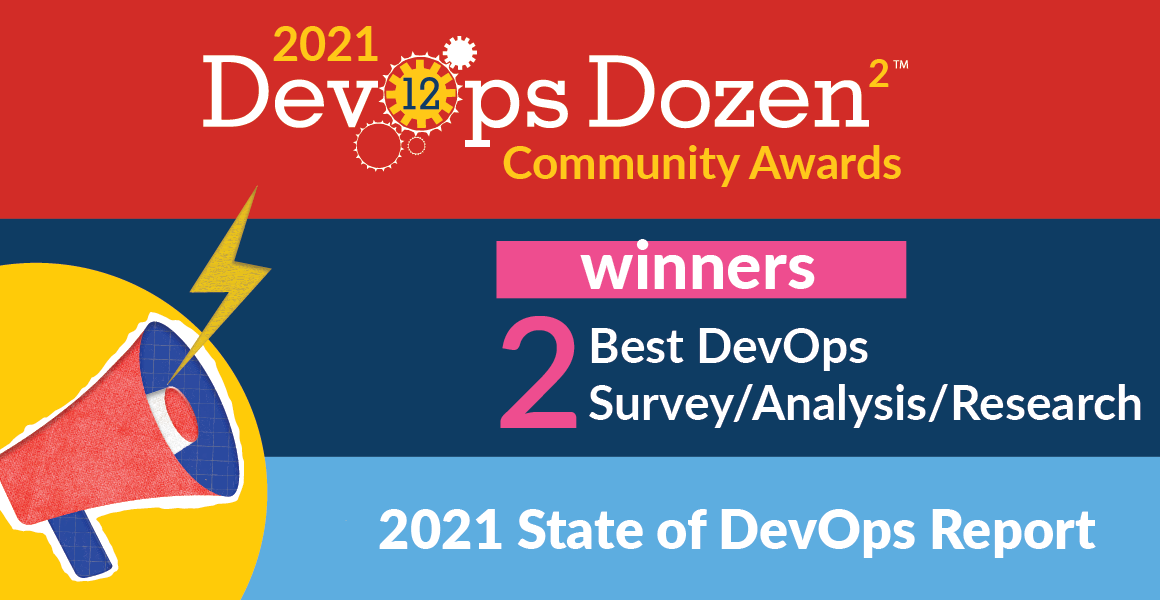 Category 2 – Best DevOps Survey/Analysis/Research
This award recognizes research that has significantly and positively impacted the DevOps community.
2021 State of DevOps Report – This year, over 2,650 IT, development and information security professionals took Puppet's State Of DevOps survey, providing insight into the chasm between organizations with highly evolved DevOps practices and those whose DevOps evolution has plateaued.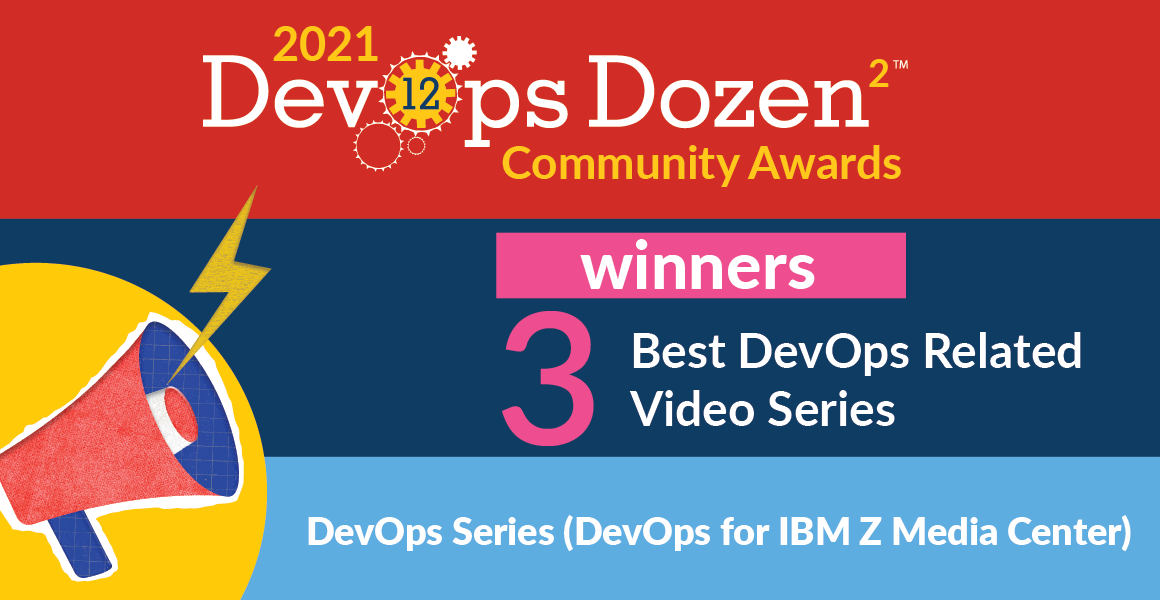 Category 3 – Best DevOps Related Video Series (Video)
This category highlights the most entertaining, educational and inspirational DevOps video series—those with the most engaging and highest-quality content.
DevOps Series (DevOps for IBM Z Media Center) – This IBM-supported channel is designed for technical and business-related videos related to DevOps supported by IBM Z. The DevOps for IBM Z Media Center receives over 4,000 views per quarter.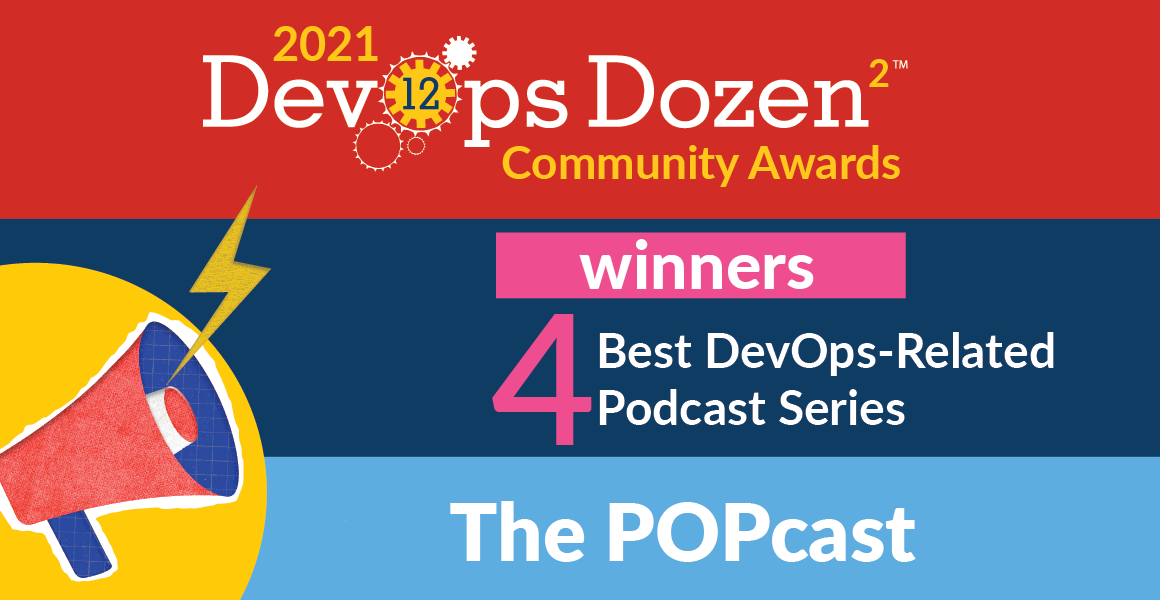 Category 4 – Best DevOps Related Podcast Series (Audio Only)
Which is your favorite DevOps Chat from this year? Check out our lineup of 2020 DevOps Chats, focusing on a multitude of topics from CI/CD and testing to DevSecOps, Kubernetes, containers and more.
The POPcast – Hosted by Dan "Pop" Papandrea, the POPcast is an entertaining and informative podcast that dives into the people driving DevOps, from DevOps tools to technologies like Kubernetes. Each episode features a new distinguished guest.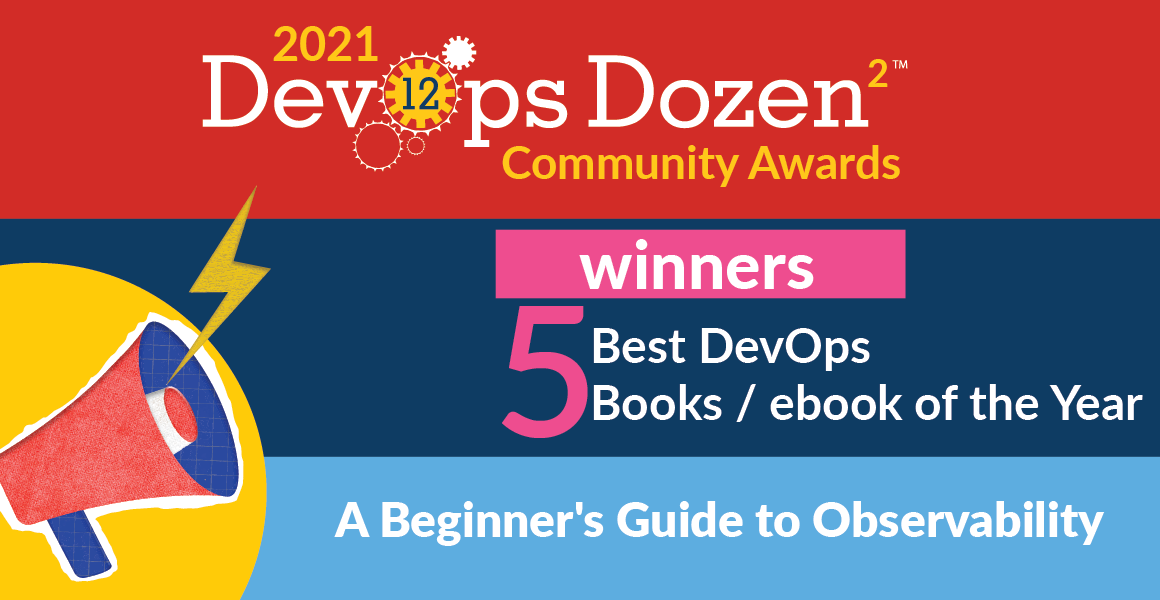 Category 5 – Best DevOps Book / eBook of the Year
Each year sees a plethora of well-crafted DevOps-related books and ebooks. This category highlights the most popular and best read of the year.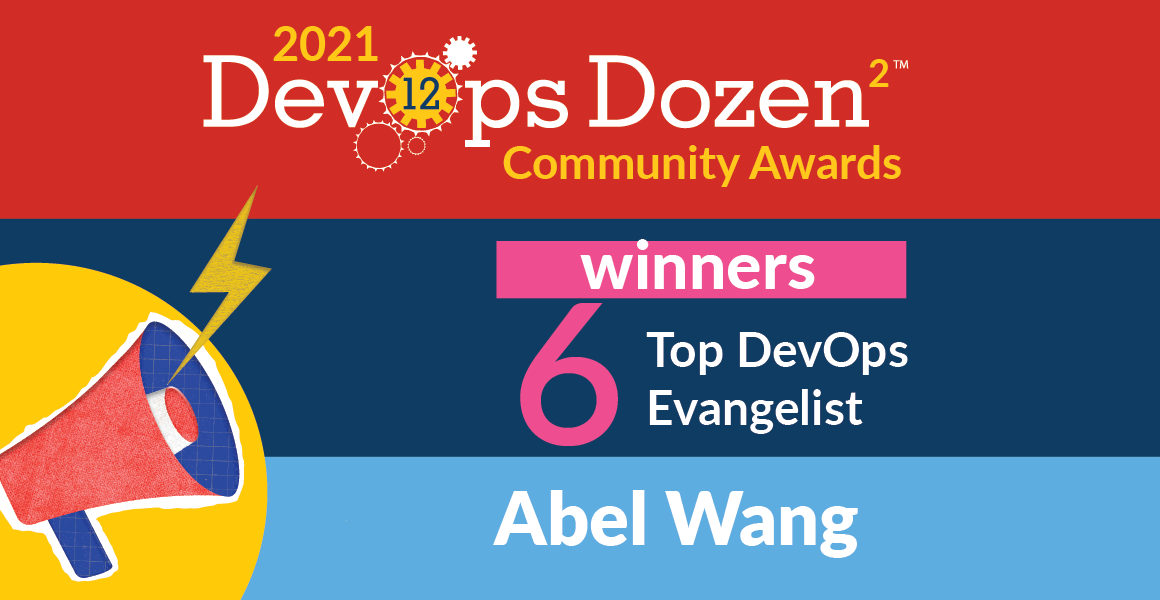 Category 6 – Top DevOps Evangelist
This category is one of our favorites. There are so many great evangelists who spread the DevOps gospel, and we want to know who does it best. Nominees can work within the DevOps space or outside of it. This should be a really competitive category.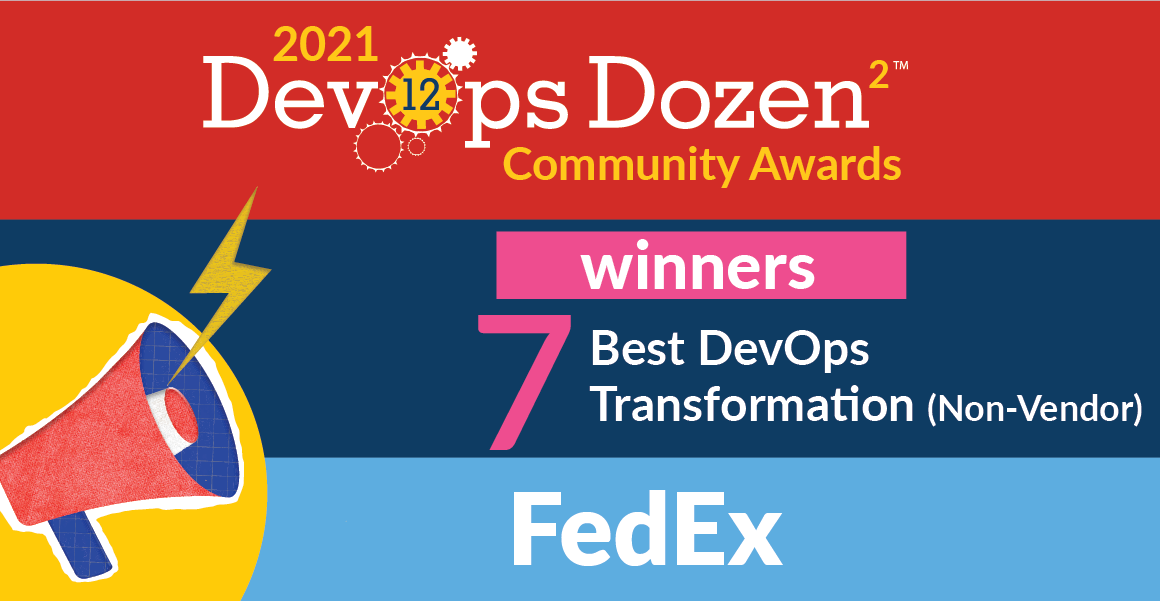 Category 7 – Best DevOps Transformation (Non-Vendor)
In a year in which digital transformation became a must-have for survival, which organizations stood out in their efforts to transform their business through DevOps?
FedEx – Faced with increased competition and a COVID-19-impacted economy, FedEx wanted to evolve their DevOps practices with less complex, more flexible and standardized processes to bring capabilities to market faster. In their transformation, FedEx reduced cycle time from four weeks to 20 minutes, increased speed for onboarding new teams and reduced risk through gated approvals, audit-compliant pipelines and evidence reporting.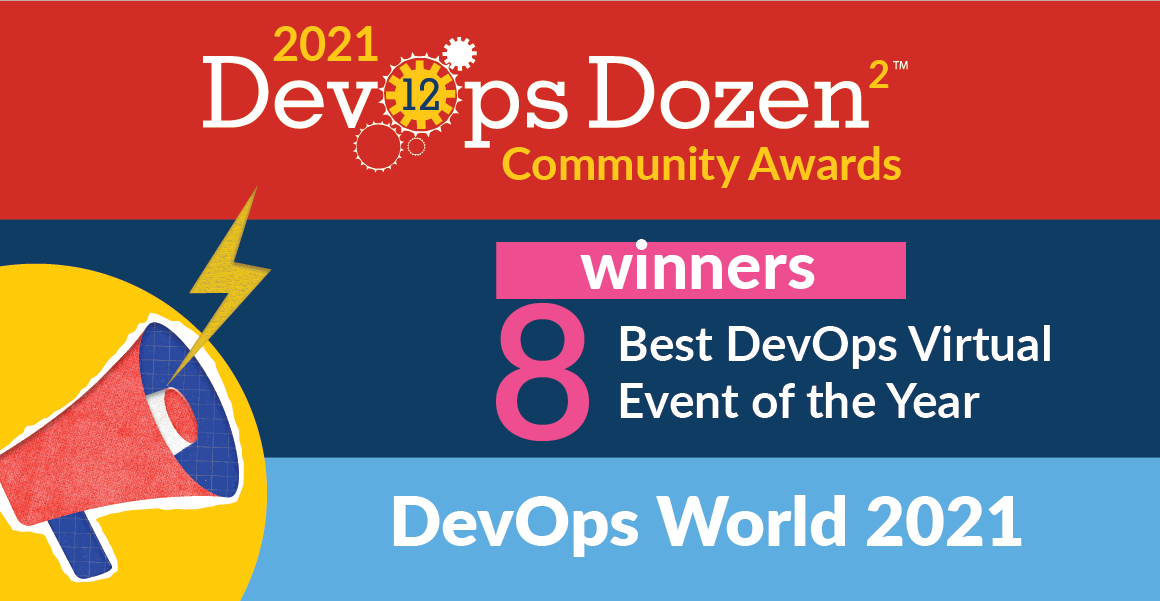 Category 8 – Best DevOps Virtual Event of the Year
COVID-19 has changed the game when it comes to hosting events. In 2020, virtual events have become the new norm, reaching a global audience while everyone stays safe at home. Which DevOps virtual event stands out from the others?
DevOps World 2021 – This event is organized by CloudBees and caters to the full DevOps ecosystem. In 2021, DevOps World featured 129 speakers, including Steve Wozniak as a keynote. The conference offered 135 breakout sessions, lightning talks, panels, executive roundtables and workshops covering diverse DevOps topics. 18,000 people registered for the event, with 185 countries represented.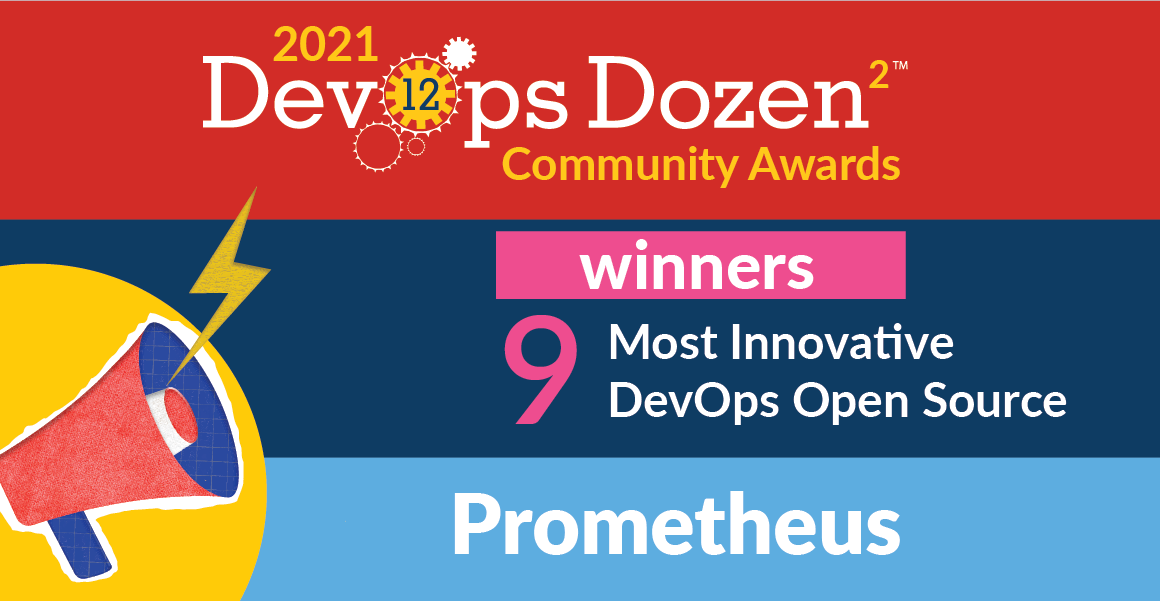 Category 9 – Most Innovative DevOps Open Source Project
Open source projects are meant to promote innovation and increase efficiency, velocity and quality. While there are many great open source projects out there, the best ones are those that create a community of people who work on and with the technology and support each other.
Prometheus –With millions of installations, Prometheus is the leading metrics observability tool in cloud-native and beyond. Alongside Kubernetes, it's one of only two founding projects of the Cloud Native Computing Foundation (CNCF) and the second CNCF project to reach graduation status. Anyone working on or with cloud-native technologies and metrics is using Prometheus or the Open Standards it defined.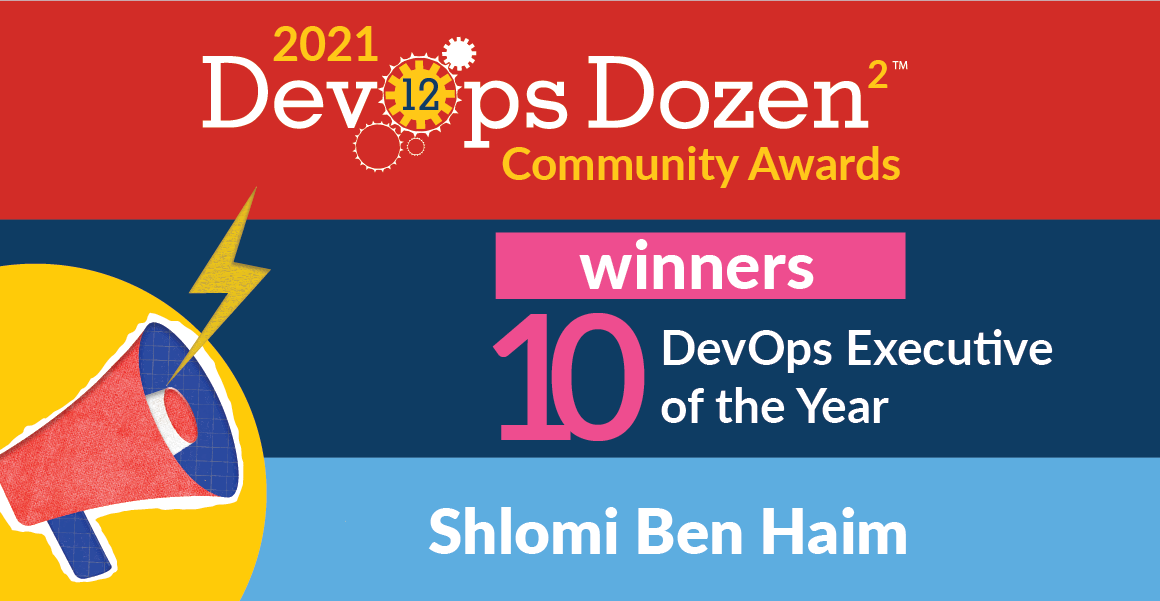 Category 10 – DevOps Executive of the Year
This category celebrates excellence among DevOps leaders at the C-suite (or equivalent) levels.
Shlomi Ben Haim – Shlomi is the co-founder and CEO of JFrog. He brings over 20 years of experience in building profitable, high-growth IT companies. He has led JFrog—along with his two other co-founders—from a startup to a privately-held, global DevOps company with 1,000 employees and a valuation of over $3.4 billion.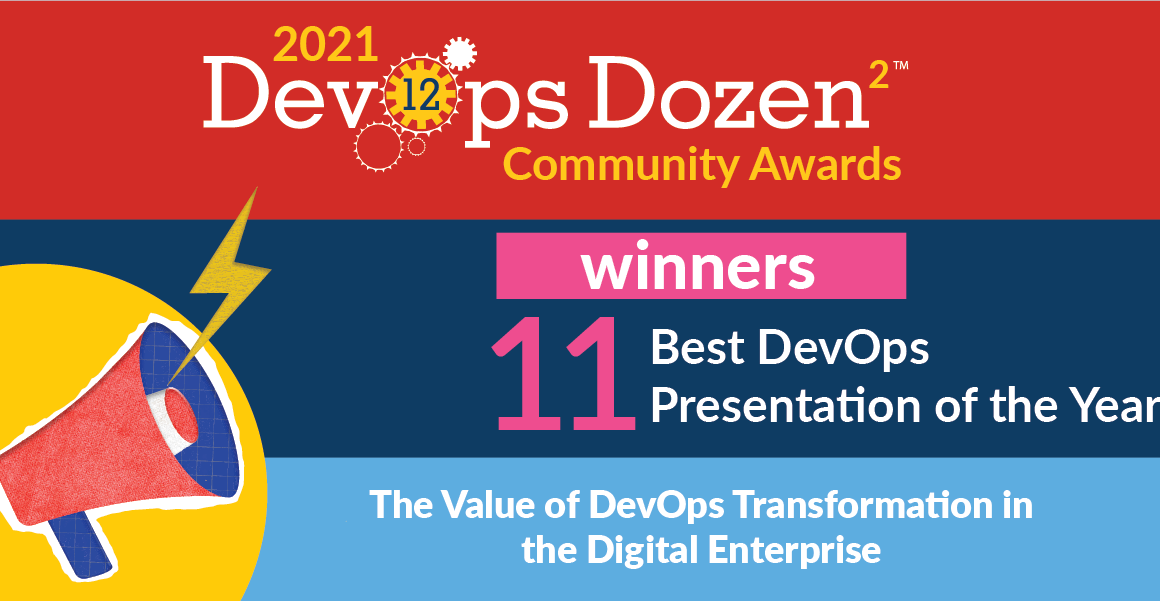 Category 11 – Best DevOps Presentation of the Year
This category recognizes the best DevOps-themed presentation from the many (virtual) conferences during the year.
The Value of DevOps Transformation in the Digital Enterprise – Lloyds Banking Group was the 2020 Best DevOps Industry Implementation winner. In February, Mark Howell, Lloyds, spoke with Rosalind Radcliffe, IBM, at the Open Mainframe Virtual Summit, presented by DevOps.com, about what they did to change the culture, process and tools to implement DevOps for enterprise systems.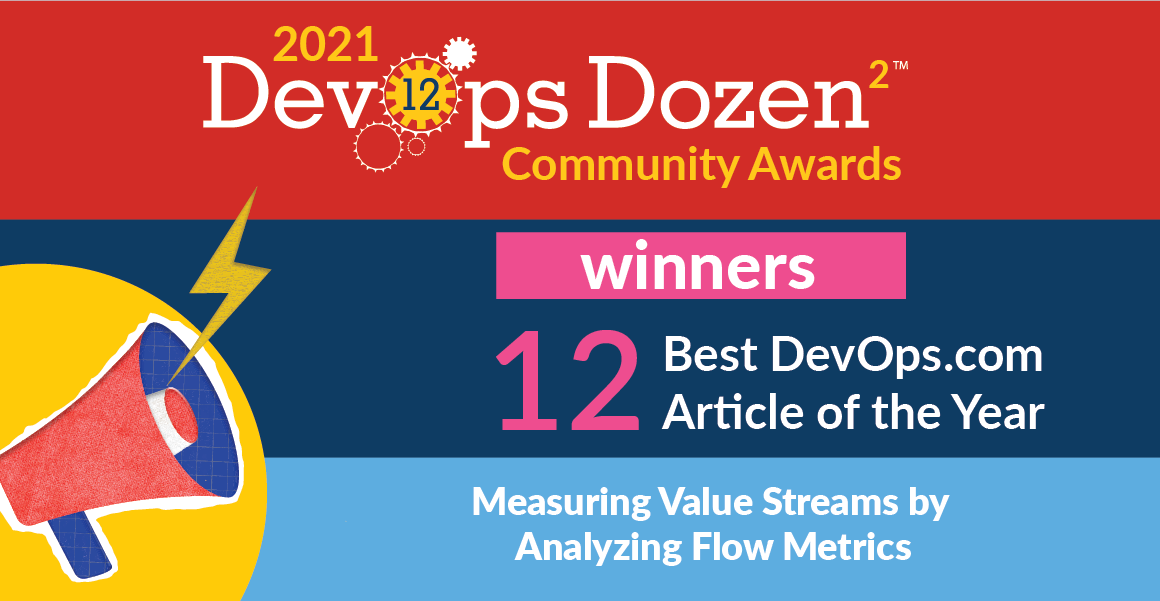 Category 12 – Best DevOps.com Article of the Year
DevOps.com publishes multiple new articles every day. Which was the best article from 2020? Let us know so we can recognize the author.
Measuring Value Streams by Analyzing Flow Metrics – This article by Jeff Keyes details the importance of and value added by flow metrics. Flow metrics give organizations visibility into production at a macro level so that they can make more effective decisions. Readers will learn that by analyzing flow metrics they can achieve optimal efficiency in workflows with end-to-end visibility.