DevOps Dozen 2019 – Honorees
Category 1 - Best DevOps Solution Provider
The DevOps Dozen award for the Best DevOps Solution Provider for 2019 goes to GitLab. This year was a particularly hard year to pick a winner. There are so many truly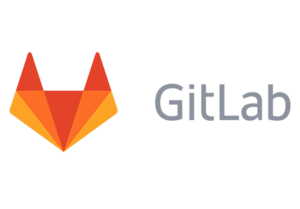 great DevOps solution providers. But GitLab has really separated itself from the pack, from the breadth of its vision for an end-to-end solution to the many different ways that GitLab operates as a company. The venture community has certainly been impressed, investing more than $300 million in the company. The company is literally an open book, from its totally remote workforce and more.  But it is not just that GitLab is different; GitLab has captured a broad swath of the market, who feel bought into the company.
GitLab has fundamentally changed the way development, security and ops teams collaborate and build software—helping customers on their DevOps journey in ways no other company can—by providing a single application for the entire DevOps life cycle. The GitLab solution is the result of the collaboration between thousands of community contributors and feedback from the more than 100,000 organizations that have adopted GitLab to power their DevOps transformations. The GitLab community contributes code, documentation, translation, design and product ideas based on their real-world challenges, making GitLab more useful and valuable. Because of the community behind GitLab, in many cases, we see rapid adoption through better developer experience and collaboration.
Category 2 - Best DevOps Practitioner of the Year
Jasmine James is our winner for the DevOps Practitioner of the Year. Jasmine is the IT Manager and head of Delta's DevOps Center of Excellence at Delta Air Lines, where she administers, documents and supports the
development tools to enable the faster delivery of quality software.
I met Jasmine at one of the many DevOps conferences I attended and had a chance to interview her. I remember telling some of our people how impressed I was with this young woman's poise, intelligence, ability to communicate and enthusiasm. She embodies the term "star power." I've seen Jasmine at several other events and she continues to impress. I am not surprised by her award for this category.
Jasmine has been in IT for approximately eight years, a journey that has included numerous different roles ranging from Q.E. Automation and engineering at a large telecom company to her current role as a DevOps leader at Delta Airlines. In 2019, Jasmine had the opportunity to share Delta's DevOps and Cloud adoption journey on stage at several different events including DevOps Enterprise Summit Las Vegas, GitLab Commit London and also delivered the keynote at GitLab Commit Brooklyn. Jasmine's work at Delta was also covered in quite a few articles that were recently published, including "Mayfield CIO Insights: The Journey to Cloud Native – 3 Key Concepts," "Nexus Innovator: Jasmine James of Delta," and "GitLab Commit Brooklyn: DevOps as a Single Application." Also, check out her recent podcast at Software Engineering Daily as well as recent interviews with Digital Anarchist at GitLab Commit, Brooklyn and DevOps Enterprise Summit Las Vegas, where she discusses the process of changing the developer culture within Delta, as well as what it is like to build software for an airline. James recently added an MBA to her professional portfolio from LSU Shreveport, and has been on the mission to empower developers and enable them to develop secure software: "I consider myself to be, like, an advocate for developers and just making sure that they're enabled to deliver awesome stuff."
Category 3 - Best DevOps Solution Executive of the Year
Shlomi Ben Haim is co-founder and CEO of JFrog is the winner of the Best DevOps Solution Executive of the Year.
I consider Shlomo a close friend of mine and couldn't be happier to see him win this award again. But my feelings for him and our friendship aren't why Shlomo repeats as DevOps solution provider executive of the year. JFrog is a dynamic industry leader that continues to expand its offering in the DevOps space, but ask anyone what its real strength is and they will tell you it is the amazing culture of the "Frogs." It is not just the employees themselves; the magic and enthusiasm for JFrog and Liquid Software are felt throughout its vast community.
This best in the industry culture is directly attributable to  Shlomi Ben Haim. The company and its culture are a direct reflection of his own outlook and what he brings to our community every day of the year. He is truly deserving of this honor.
Shlomi brings more than 20 years of experience in building profitable, high-growth information technology companies. He is a recognized visionary in the DevOps space, having guided JFrog from its inception with just three co-founders (along with Yoav Landman and Fred Simon) to a privately held, global DevOps company with a valuation of more than $1 billion. With the releases of the JFrog Platform, JFrog Pipelines, JFrog Xray and the JFrog Container Registry in the last two years, Shlomi continues to foresee market dynamics and push JFrog forward to deliver next-generation solutions. His next maneuver is into the emerging concept of continuous updates and "leaping" into the DevOps for IoT space. Under his leadership, JFrog has grown revenue 500% in the past three years and the solution has expanded its reach to more than 6,000 customers, including more than 70% of the Fortune 500 as well as rapidly growing JFrog's DevOps tooling usage to millions of developers worldwide. Shlomi's efforts have guided JFrog and the DevOps tooling market into mainstream industry recognition, with 2019 awards from the Forbes Cloud 100, Deloitte 500, 451 Research, IDC, Bank of America and more.
Category 4 - Best DevOps.com Podcast of the Year
DevOps Chat: CI/CD Scalability Lessons with CircleCI featuring Rob Zuber, CTO of CircleCI was the Best DevOps.com Podcast of the Year.
While I would have liked to see my podcast with Rob win this award, the podcast he and Mitchell Ashley did was truly worthy.
Additionally, Rob and the entire CircleCI team are well-deserving of recognition. 2019 has been a watershed year for the team there. They have truly broken into the top tier of providers in the CI/CD space based on just about every criteria you could use. Rob's leadership is a driving force behind that success.
Rob Zuber is a 20-year veteran of software startups—a four-time founder and three-time CTO. CircleCI is now the largest build platform in the world, used by more than 600,000 developers and 30,000 companies worldwide. Rob leads a team of 100+ engineers distributed around the globe across 20 countries. Similar to what you heard in his podcast episode, Rob's ethos of transparency pulls through in all his work. He regularly contributes to various industry sites with practical feedback for his peers and recently pioneered a video series called "Drawn Out Conversations," in which he interviews other leaders who share their candid approaches to software development and teams.
Category 5 - Best DevOps Book / eBook of the Year
The winner for the Best DevOps Book/eBook for the year is, "The Unicorn Project – A Novel about Developers, Digital Disruption, and Thriving in the Age of Data," by Gene Kim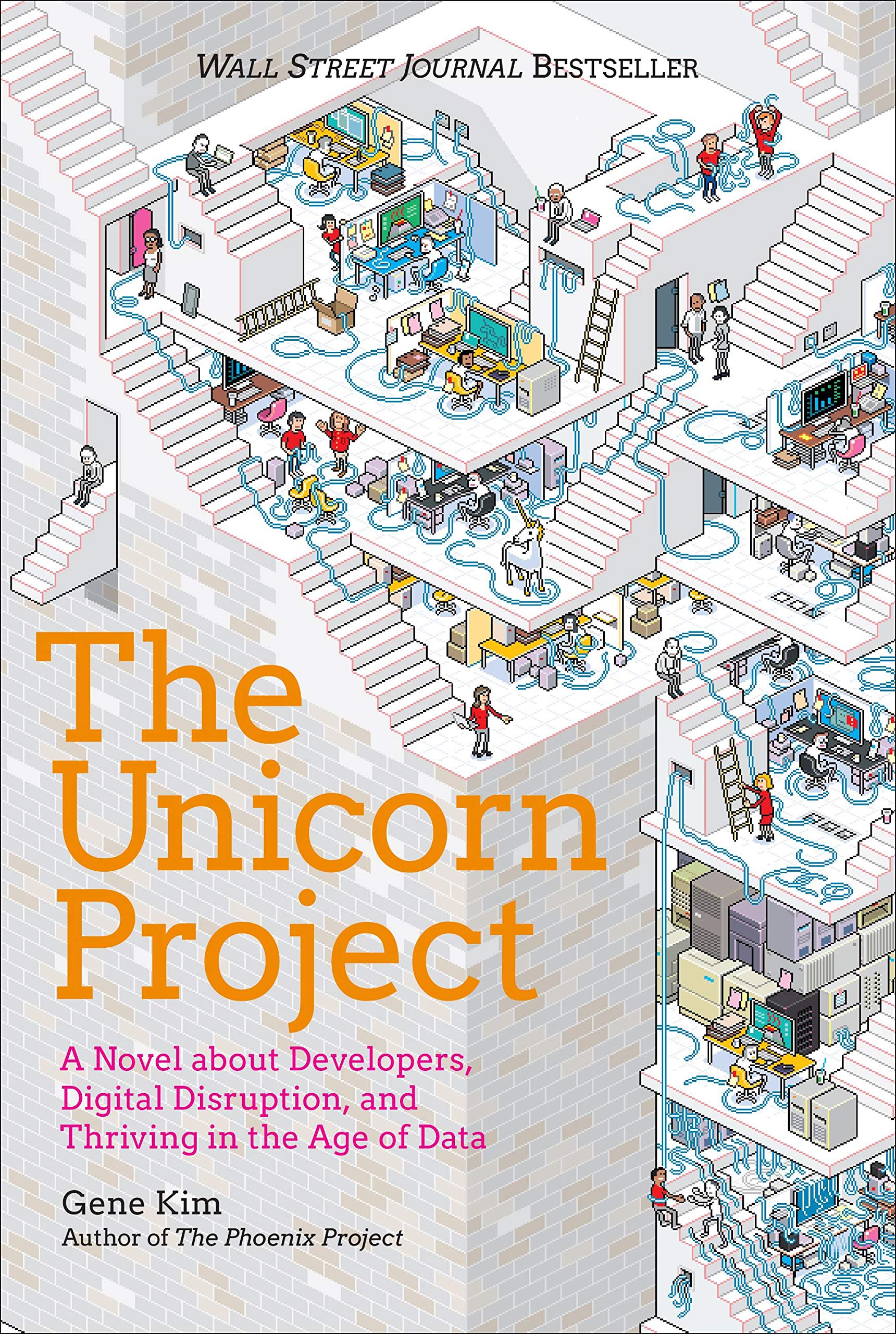 .
Some may not be surprised that DevOps legend Gene Kim's follow-up to "The Phoenix Project" won this award. But make no mistake, there were a lot of great books on DevOps published in 2019, including several from Gene's IT Revolution.
At the end of the day, though, "The Unicorn Project" is a category-defining novel that takes a look at the world of the Phoenix Project from another angle, with a more developer-focused lens.
I know firsthand how much effort Gene put into this book, including gathering feedback from so many leaders in the DevOps space to make sure the message, the methodologies and outcomes described were on target. In every sense, "The Unicorn Project" is a worthy follow-on to "The Phoenix Project." It has sold roughly 50,000 copies worldwide and is rated 4.5 stars on Amazon with 74 customer reviews and 4.5 stars on GoodReads with 101 reviews. It is a Wall Street Journal Bestseller and is ranked #98 in USA Today's list of Best Selling Books.
Category 6 - Top DevOps Evangelist
Rosalind Radcliffe is our winner for the Top DevOps Evangelist for 2019. Rosalind is an IBM Distinguished Engineer, Chief Architect for CLM and DevOps and a member of the IBM Academy of Technology and the Academy Leadership team.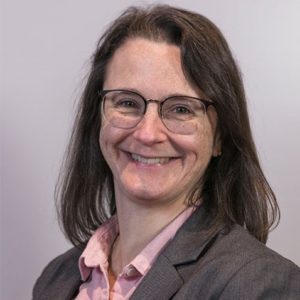 Rosalind is perhaps best known as the IBM Enterprise Systems Z DevOps expert. Some still don't recognize what has been done to make today's modern mainframes work so well in a DevOps environment, but that's in spite of Rosalind's tireless efforts: She has traveled the world evangelizing that there is very little you can't do with an IBM Z system from a modern DevOps perspective.
I have interviewed Rosalind many times over the past six years. I am always impressed first of all with her intelligence, but also with her enthusiasm and exuberance in bringing the DevOps-for-mainframes story to market. She is truly a bright light in the DevOps universe and so very deserving of this recognition.
Rosalind is seen as the mainframe DevOps go-to person and as such her conference videos are used by clients as part of their internal DevOps events. Her focus is much more than just the mainframe but also bringing DevOps to large enterprises. She is a requested speaker for DevOps at IBM's Executive leadership training events to help senior leadership understand how to transform in support of DevOps. Rosalind works tirelessly with customers, analysts, colleagues and vendors to help them understand that DevOps on the mainframe is no different than DevOps in the cloud or on any other distributed platform. She has written several "DevOps for Dummies" books and works with the local chapter of Women in Technology to encourage women to be leaders in this competitive field.
Category 7 - Best DevOps Transformation
HSBC was the the judges' choice for Best DevOps Transformation for 2019. HSBC has done amazing new and innovative work to implement DevOps with Google Anthos. The company is also a very active partner in transforming DevOps, not only in its own company but within the DevOps industry.
HSBC has taken a lot of risks and moved boldly forward with its own DevOps digital transformation. The company has a number of new development projects underway to build new and improved applications for its customers, and has evolved from being a financial services organization to also being a leading IT organization. Much is said about the nimble startups that call themselves fintech companies, but HSBC is a nimble giant that deserves inclusion in that category also. Check out this interview with Darryl West, Group CIO, about how HSBC started its journey by simplifying its IT architecture, introducing DevOps and Agile ways of working and using the newest technologies to improve how the company interacts with its customers.
HSBC was also recognized by CloudBees for the success of its DevOps transformation and use of the CloudBees products. The company truly represents a bright spot in a growing galaxy of successful DevOps transformations in the financial industry.
Category 8 - Best DevOps Transformation Leader
Courtney Kissler, Vice President, Global Technology at Nike, is our winner for the Best DevOps Transformation Leader of the year.
I have known Courtney for five-plus years as a result of her presenting at Gene Kim's DevOps Enterprise Summit. During this time I have seen her lead groups bringing remarkable DevOps transformations at Nordstrom, Starbucks and Nike. In my humble opinion, she is one of the most accomplished and effective leaders of DevOps transformation in the world today.
At Nike, Courtney is focusing on transforming the organization in alignment with consumer direct strategy, with some amazing results. She sponsored and hosted the first-ever Internal DevOps Day at Nike, and based on the feedback and success of the first event, she recently hosted a second event that included industry speakers and hosted workshops. She authored and published a Coursera course on DevOps practices, especially the mindset shift, highlighting her personal journey and experience. The course is currently rated at 4.8/5 stars and has received quite a bit of feedback, which has helped broaden her network and reach into the community. She also wrote a foreword for the Shingo Award-winning book "Accelerate."
She is also a member of the DevOps Enterprise Summit planning committee, where she focuses on senior leadership and demonstrating the partnership between technology and business, connecting key leaders to the community. She also contributes to the DOES conference through panels, facilitating lean coffee and a new part of the program called "DevOps Confessions." Courtney also contributes to the community through the DevOps Enterprise Forum papers, where she shares her expertise to give back to the community.
Category 9 - Best New DevOps Solutions Company
The Best New DevOps Solution Company for 2019 is Armory. Armory seeks to become the enterprise Spinnaker company.
I became aware of Armory at an Insight Ignite conference in early 2019. I met the CEO and DROdio and instantly saw the "we want to change the world" attitude that I have seen in successful entrepreneurs for more 20 years.
Since then, Armory has continued to evangelize bringing Spinnaker, which was developed by Netflix and Google, to market, helping large enterprises accelerate their CI/CD transformation and go-to-market.
2019 was a big year for Armory as the company announced significant funding and customer wins and really established its presence in the market. This company is one that bears watching in the months and years to come—Armory has the ability to change the game.
Category 10 - Best DevOps Conference of the Year
DevOps World | Jenkins World was selected as the Best DevOps Conference of the year.
This is quite an accomplishment, considering the quality and popularity of several of the other DevOps conferences including DevOps Enterprise Summit and Kubecon/CloudNativeCon, among others.
The two DevOps World |Jenkins World events (one in San Francisco, one in Lisbon) won our judges' votes, though. The DevOps World events represent a great balance of training/learning, great session material and a broad focus on all levels of the DevOps value stream. Whether you are a seasoned DevOps executive or a newbie DevOps engineer, there is something for nearly everyone at DevOps World/Jenkins World.
Category 11 - Best DevOps Presentation of the Year
"Workplace engagement and countering employee burnout," a presentation at DevOps Enterprise Summit London 2019, is the
winner of the Best DevOps Presentation for 2019.
While there were many great presentations on various aspects of DevOps that were worthy of winning this award in 2019, this presentation and panel transcended DevOps and really touched on an important subject across all walks of life and careers.
Employee burnout is recognized by the World Health Organization as a valid condition. At the very end of the spectrum the results can be truly life-threatening. More often, this condition can sabotage the success of your team and organization.
What made this presentation so powerful was the panel presenting it. Featuring three PhDs, including Dr. Nicole Forsgren, CEO and chief scientist, DevOps Research and Assessment LLC; Dr. Christina Maslach, professor of psychology, emerita, University of California, Berkeley, and a recognized leader in this space; Dr. Steve Spear, principal, HVE LLC; and Gene Kim, it as a great dive into the subject and one that I urge you to watch on the IT Revolution YouTube channel.
Following this session, I had the honor of interviewing the panel members (minus Gene Kim) and it was also a fantastic dive into the subject. You can view that on Digital Anarchist.
Category 12 - Best DevOps.com Article of the Year
DevOps.com article "Mainframes: The Cloud Before the Cloud," authored by Bob Reselman is the winner for the Best DevOps.com Article of the Year.
In his article, Bob shares his insights on why the mainframe was the cloud before the cloud and why the mainframe is a perfect resource for today's and tomorrow's cloud computing infrastructure.
You may know Bob also as the creative genius behind DevOps.com's RoelBob cartoons, but he is far from just a cartoonist. He has almost 40 years of experience in the tech space. He teaches at several universities and schools and is a sought-after speaker at conferences. He writes and speaks with the voice of experience and expertise.
Bob is a nationally known software developer, system architect and technical writer/journalist. He has written four books on computer programming and dozens of articles about topics related to software development technologies and techniques, as well as the culture of software development.